Our Trustees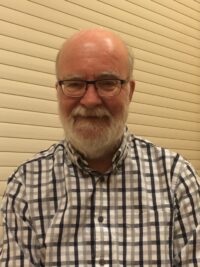 Mike Reeves (Treasurer)
Mike is a retired Certified Accountant, who has worked for the National Audit Office, Prince's Trust, and Citizens Advice Bureaux. Through family circumstances Mike has taken an active interest for many years in support in the community for people with mental health problems. He is an active member of Christ Church, Epsom Common and the local Scout Service Team. Tends to disappear on a canal boat whenever he can. Recently he had a great time on Grandad duties in Disney Florida.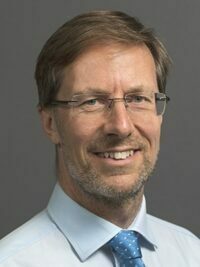 Andrew Boardman
Andrew joined Love Me Love My Mind as a Trustee in May 2019 and is currently Chair of our Fundraising Committee. He is committed to ensuring sustainable funding for the charity.
Andrew is passionate about mental health challenges and maintaining good mental health. He has experience of this through family members. He is particularly interested in the wellbeing of teenagers and those suffering stress at work, including commuters.
Andrew is a chartered accountant and works in financial regulation in east London. He is married, with two teenage sons and lives in Epsom. He enjoys keeping fit, including cycling to work sometimes and watching films.
Rabbi Danny Rich
Rabbi Danny Rich has been the Senior Rabbi & Chief Executive of Liberal Judaism since 2005, and was rabbi to Kingston Liberal Synagogue for nearly two decades. Rabbi Rich is a Justice of the Peace, and a hospital and prison chaplain. He is a President of the Council of Christians & Jews, co-chair of the National Refugees Welcome Board and a member of the Council of Imams and Rabbis.

He is currently provides Jewish Chaplaincy to Broadmoor and was previously a Trustee and volunteer at Mental Aid Projects, a Surrey mental health charity. Mental health and Judaism is a particular interest of his; at Limmud 2015 he ran a session called 'A Jewish Perspective on Mental Health' to open the discussion about mental health within the wider Jewish community.
Isabel Lobo
Isabel has volunteered with LMLMM since the start and shares it's ideals of making mental well-being a priority for all. Her commitment became more personal after being mentally unwell whilst going through early menopause. She now appreciates first hand how scary it can be and what a difference an understanding community can make.

As a mother of two she has had several career hats. A science graduate, she has mainly worked as an analyst and project manager in health related organisations. She also spent some time as volunteer manager at Epsom hospital. Currently is working as senior strategic analyst with Macmillan Cancer Support.
Ms Rebecca Brooker
I have lived in Epsom for the last four years with my husband and our 2 cats! I work in Adult Social Care where I am a project manager so my skills are in organising and delivering new initiatives. I am passionate about community and involving people and am lucky enough to be able to develop this as part of my job, where I've been helping communities build their resilience. Personally I have experience of supporting one of my family through mental ill health and this has motivated me to help improve the experience of people and their family and friends. I'd love to help 'Love Me Love My Mind' continue to have a great impact locally and make mental health everybody's business.