---
Welcome to Love Me, Love My Mind.
We are a grassroots charity based in Epsom, Surrey, that was started to promote better understanding of mental health and to support the wellbeing of everyone in the local community. The charity runs a weekly drop in and Let's Talk Epsom. It also organises the Epsom Mental Health and Well-Being Festival, an annual week-long event which brings people together, regardless of their background, to understand one another, to celebrate each of us, to learn and laugh and offer support and love.

We might not have the big budgets of some of the national charities, but what we lack in funds we make up for in passion. If you'd like to know more, come to an event or offer your help or support then do get in touch – we'd love to hear from you.

Dr Max Pemberton
---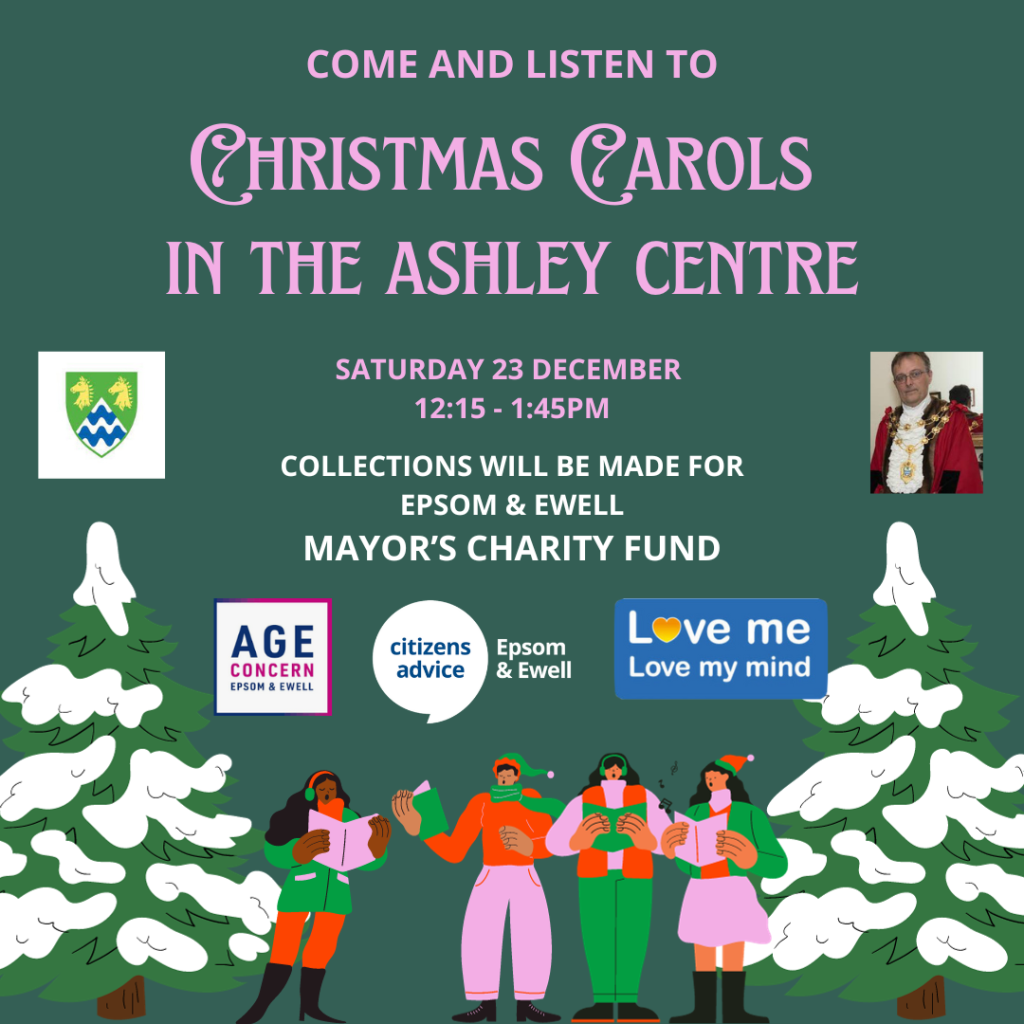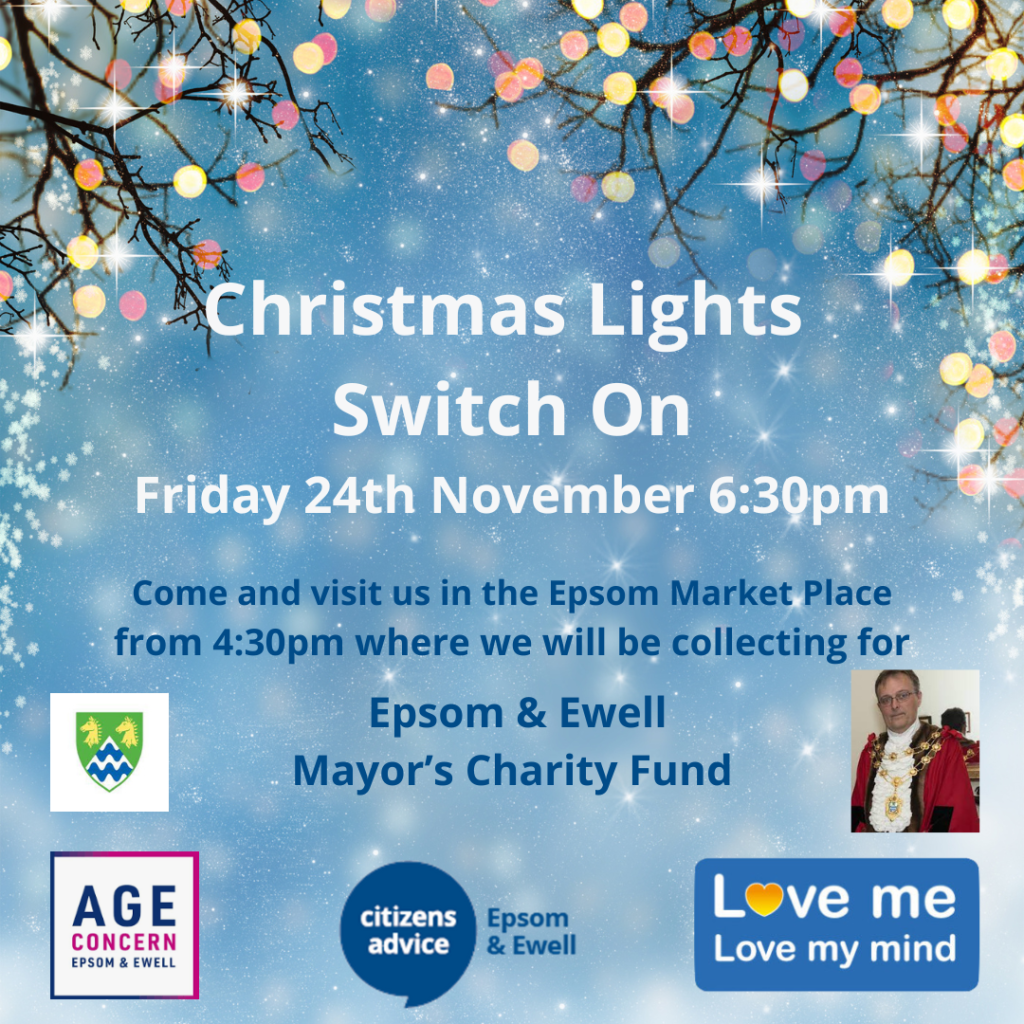 ---
---




We are delighted to be supported by Direct Residential Letting Agents and Property Management who will be helping us this winter to provide a welcoming space at our weekly Monday Drop-in & they will also be sponsoring the Drop-in Christmas dinner on 4th December.

https://www.directresidential.co.uk/
---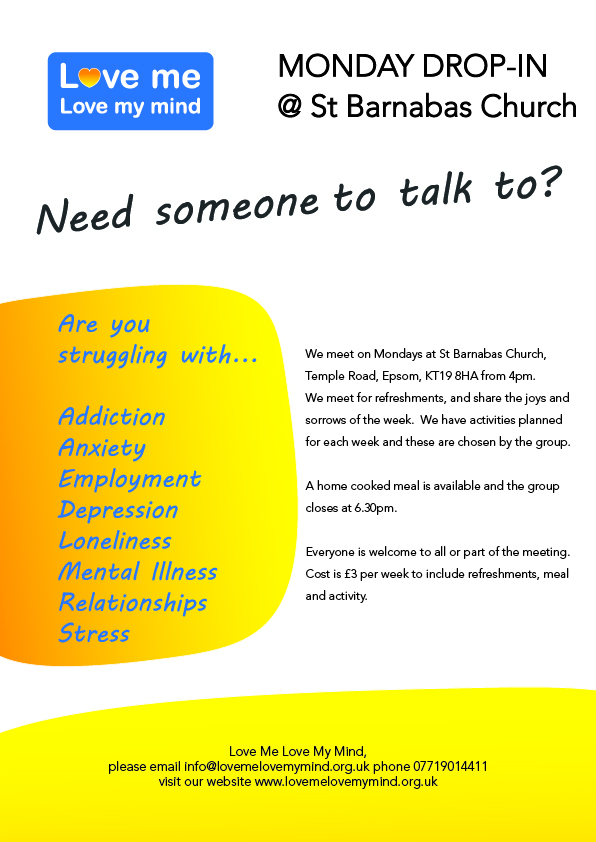 MONDAY DROP-IN
@ St Barnabas Church
We meet on Mondays at St Barnabas Church, Temple Road, Epsom, KT19 8HA from 4pm.
We meet for refreshments, and share the joys and sorrows of the week. We have activities planned for each week and these are chosen by the group.

A home cooked meal is available and the group closes at 6.30pm

Everyone is welcome to all or part of the meeting.
Cost is £3 per week to include refreshments, meal and activity.
---
---
Our Lovely Supporters

Huge thanks to everyone who has generously donated time, money and goods for the smooth running of the charity.

Without you, the charity would not exist.
---
Citizens Advice Epsom & Ewell
Email: fwss@caee.org.uk
Tel: 01372 300421
www.caee.org.uk
FINANCIAL AND WELLBEING
SUPPORT SERVICE IN EPSOM & EWELL
---
Downloads
Life in Lockdown
2020
In March 2020 the Monday drop in met for the last time before Lockdown. We agreed that we would keep in touch by a weekly newsletter. This was good, but something more was needed to help pass the days and the weeks and the months… And so the idea of a 'Life in Lockdown' book came into being. It was an opportunity for everyone in the group to create something good and permanent from a challenging time.
The book tells the Lockdown stories of those who felt able to take part.
You can view the book by opening on the following link.
View the book

PDF file size is 11MB
Treasures of Lockdown 2021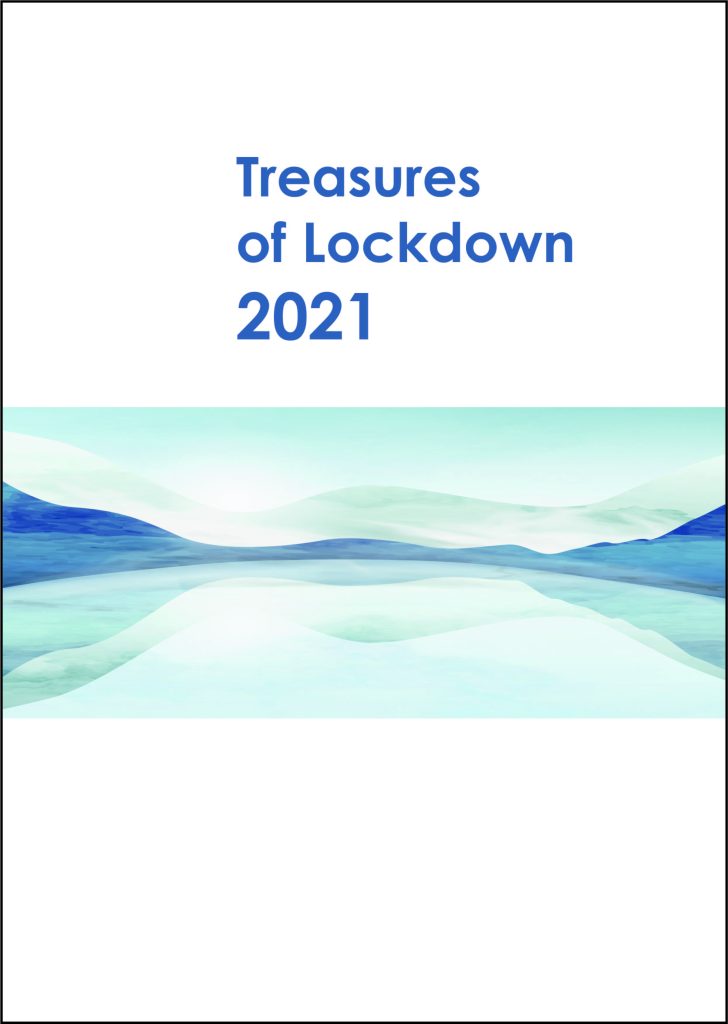 Some more Lockdown reflections from some of the amazing members of the Love Me Love My Mind Monday drop in.
View the book

PDF file size is 29MB
---
Maisie & Sarah
If you, or someone you know, is experiencing the many challenges of living with Alzheimer's, we hope that this booklet, titled "Maisie and Sarah" and written by Love Me Love My Mind's very own chair Sue Bull, will offer some comfort and advice to you. It details the many different aspects that people living with Alzheimer's have to deal with on a day-to-day basis, and describes the processes that involve treating the condition. Please follow the below link to view the booklet

Download Maisie & Sarah

PDF file size is 11MB
---
---