Monday Drop-In
4-7pm
The Monday Drop-In at St Barnabas Church began in 2006 and some 30 to 40 people attend each week. The Drop-In is supported by volunteers who ensure that there are always refreshments and homemade meals available. The atmosphere is informal and welcoming and it is a good place to meet others. Drop-In members decide the programme of activities and have a strong sense of belonging and ownership.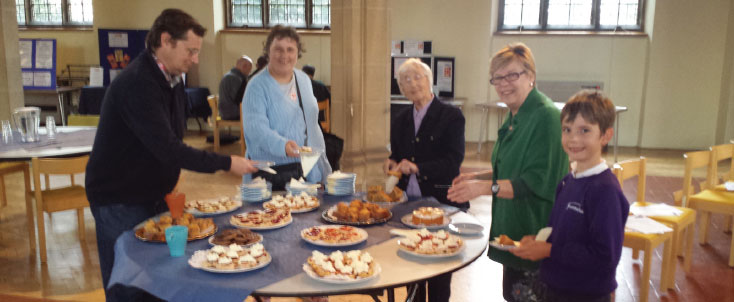 Everyone is welcome, especially those isolated by mental health difficulties. Recent activities have included music evenings, dancing, craft, talks about wellbeing and outings on the river and to London for Christmas shopping and attractions. Members of the drop-in are also supported to access other services and resources as required.
Let's Talk Epsom
Wednesday 7.30-9pm
We conduct a weekly self help group where people who are affected by any kind of depression can meet to share experiences and coping strategies, with others in similar situations.
To chat with one of our peer volunteers, please email us at letstalkepsom@yahoo.com